Durable metal pergolas for fun outdoor gatherings.
Why Choose a Metal Pergola
Metal pergolas in Cyprus serve as:
protection from the rain
an extra outdoor living space
protection for outdoor furniture
a covered space for cars
Metal pergolas are an essential part of every house in Cyprus due to the hot summer weather that lasts more than three months. We design and deliver practical metal pergolas in Cyprus that can serve the needs and preferences of any customer.
Metal Pergolas in Cyprus
Forget about the typical wooden pergolas that require high maintenance. Our metal pergolas in Cyprus are a sleek and modern alternative to traditional wooden structures and a lovely addition to any outdoor space.
We construct different styles of metalpergolas in Cyprus based on the preferences as well as the space each customer has. Our pergolas can be wall-mounted, that is attached to a building or structure, or freestanding.
Our great and experienced team constructs metal pergolas in Cyprus with the clients' requirements in mind and offers the choice of adding lights, rain sensors and a ceiling fan and choosing the automation pergola system they want where applicable.
Bioclimatic Pergolas
This shading solution not only adds aesthetic value to outdoor spaces in Cyprus but also serves a practical purpose. It provides a comfortable outdoor space for people to relax and enjoy time with their friends and family or even some alone time.
Our bioclimatic pergolas in Cyprus use advanced technology to obtain the ideal light and wind conditions with the help of adjustable louvers, which can be easily tilted and rotated to control the amount of sunlight and ventilation.
Fixed Pergolas and Carports
Fixed aluminium pergolas in Cyprus can be placed in a variety of outdoor spaces such as gardens, patios, decks, rooftops, and even commercial properties such as restaurants and hotels. These pergolas are very durable and can withstand harsh weather conditions.
Our fixed metal pergolas consist of a strong aluminium frame plus the pergola cover which is the roof of the fixed pergola and usually consists of fixed aluminium louvers or shading cloths.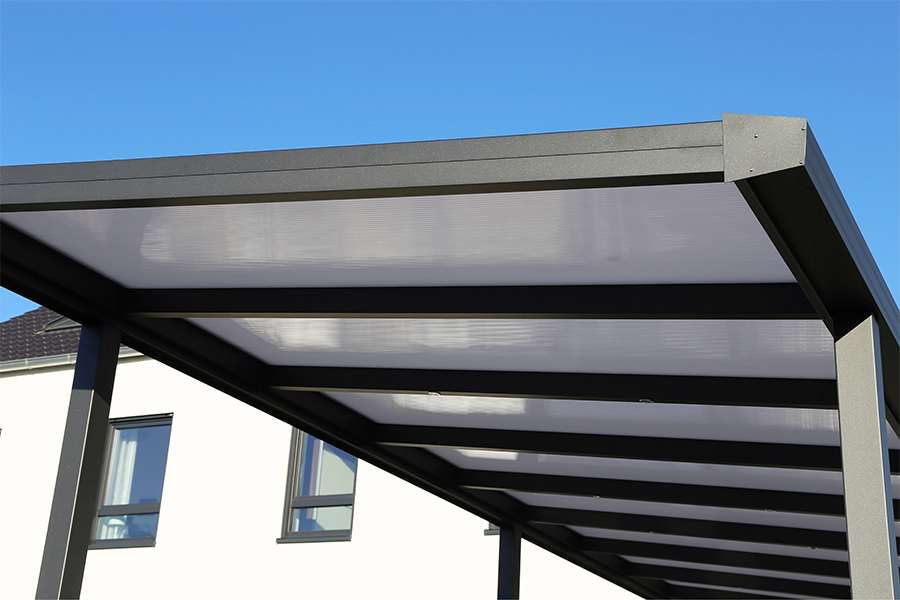 Retractable Pergolas
Our retractable aluminium pergolas are ideal for protection from rain and sunlight, particularly in situations where weather conditions are unpredictable and can change rapidly.
Their main characteristic is that their roof can close or open fully offering protection or the open-air experience respectively.
They are a great choice for creating an attractive and functional outdoor space whether this is the patio, garden, pool area of a house or a hotel, or the sitting area of a café or restaurant.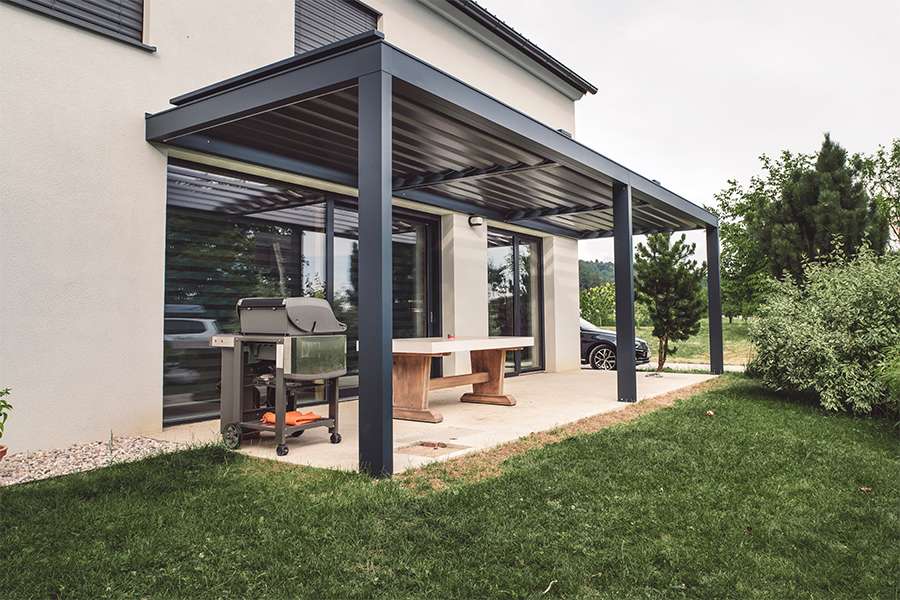 The perfect shade solution for every household in Cyprus.